Alex Falb, O.D.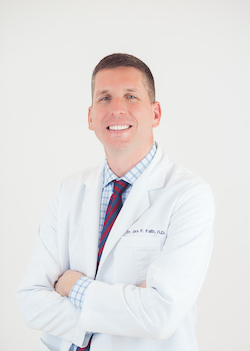 Alex Falb, O.D. is an optometric physician and US Army veteran. Prior to joining the Focale Pointe, Dr. Falb served as an active-duty Staff Optometrist at Winn Army Community Hospital at Fort Stewart Georgia.
In addition to providing check ups, routine eye exams, contact lens fittings, and posterior and anterior disease management and treatment, Dr. Falb fulfilled the administrative and professional responsibilities as a Captain in the Medical Company. Dr. Falb has a Doctorate of Optometry from Nova Southeastern University College of Optometry and a Bachelor of Science in Biological Sciences from Florida State University.
A Tallahassee native, Dr. Falb enjoys spending time with his family, fishing, boating, hiking, and cheering on the Noles.