Richard Hamilton, O.D.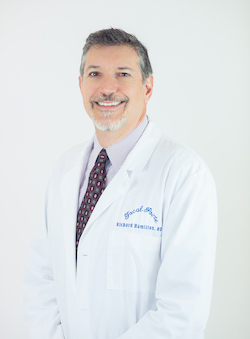 "The patient always comes first."
"I had surgery to straighten my eyes when I was 6. At 12, I was put into contacts and I thought it was a miracle. I've wanted to pass on the miracle of good vision to others ever since.
Today, I enjoy the challenge of identifying and offering solutions to vision-related problems. I think my best quality is devotion. I am devoted to my family, my profession, my practice, and my patients. I want my patients to trust me for their vision healthcare needs."
OD: Illinois College of Optometry, Chicago, IL
Hobbies:
Dr. Hamilton loves the water, especially the coastal Gulf of Mexico. On nice weekends, he can be found out with friends and family trying to catch the next big trophy or at least the next fresh meal.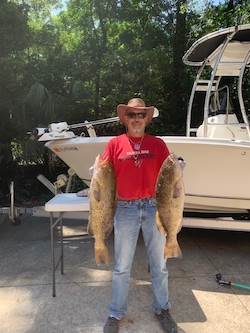 Current Professional Experiences:
…Optometrist at The Focal Pointe 1992-present
…Principle Investigator for Vistakon Contact Lens Research studies  2008-present
…Staff Optometrist Gadsden Correctional Facility 2008-present
…Staff Optometrist Tallahassee Federal Corrections Facility 2014-present
Previous Professional Experiences:
…Staff Optometrist Tallahassee VA Outpatient Clinic 2002-2012
…Optometrist at FSU Health Center 1991-2002
…Clinical Examiner for Florida State Board of Optometry 1995-2014
---